Socket Tester
£16.80
Inc VAT
£14.00Exc VAT

Simple and reliable test for correct wiring of 13A socket outlets. It has an audible signal to tell you instantly whether or not the wiring is correct. Detects 17 different wiring combinations.
The IET Code of Practice does not require sockets to be tested during the PAT inspection, however this additional check will confirm that the socket is wired correctly. This is particularly important for Class I appliances, that are dependent on the earth connection in the supply for their safety.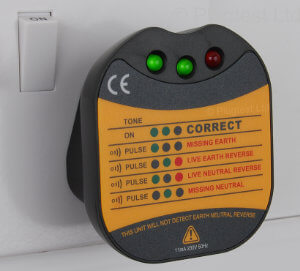 The LEDs showing correct wiring of the sockets: GREEN - GREEN - OFF. Any other combination indicates a fault.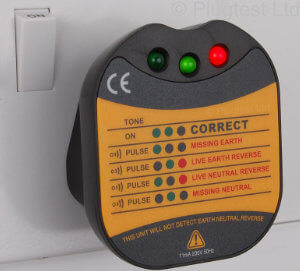 In this example, the socket tester is showing that the Live and Earth conductors are reversed. This would be an extremely dangerous situation, as the exposed conductive parts of a Class I appliance connected to the socket would be energised at the mains voltage.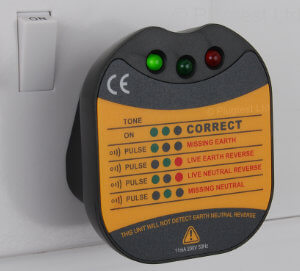 In this example, the socket has a missing earth connection. Just one green LED is on and the buzzer is sounding. In this situation, the safety of a Class I appliance connected to this socket would be compromised. In the event of a fault occurring, the case of the appliance could become live.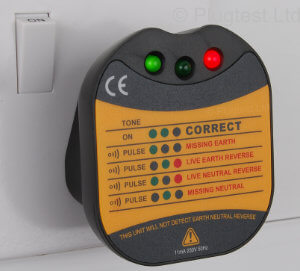 The LEDs showing: GREEN - OFF - RED, together with the buzzer sounding, indicates a reversal of the Line and Neutral conductors.