Training at Your Site
Onsite training allow us to focus on areas specific to your workplace. For example, we can often tailor the training to your own particular PAT tester and we can use your appliances for the practical parts of the course. If you don't have any PAT testing equipment, it's not a problem, we bring everything needed to run the course, including PAT testers and sample appliances. All you need to provide is a room large enough to comfortably seat all your delegates.
Competent Person Course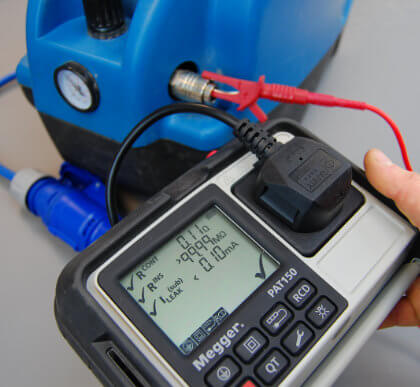 This course is suitable for all companies and organisations looking to carry out PAT testing in-house. We try to make the training as practical as possible with an emphasis on hands-on learning. Delegates will receive a certificate of competence upon completion of a practical assessment where they will need to demonstrate their ability to carry out the inspection and testing on a variety of electrical appliances. Delegates do not need any previous electrical experience or qualifications to attend this course.
City & Guilds Qualification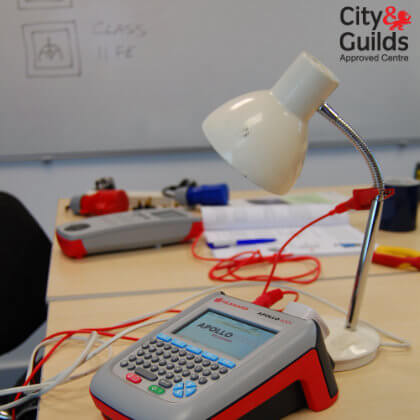 City & Guilds 2377-77 is a recognised qualification for those undertaking PAT testing. Although there is no legal requirement for this qualification, we recommend having this qualification if you are looking to offer PAT testing as a service to other companies. The course is run over two days to cover the City & Guilds syllabus and includes an exam and practical assessment. There are no prerequisites; however, we recommend that delegates have a good understanding of basic electrical principles.