Point-to-Point Test Lead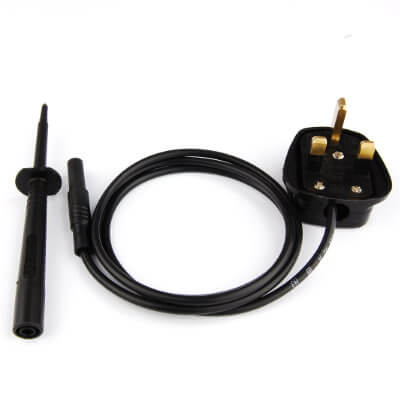 £31.20
Inc VAT
£26.00Exc VAT
This test lead allows a point to point earth continuity test to be carried out on equipment and appliances that are hard wired to the mains supply.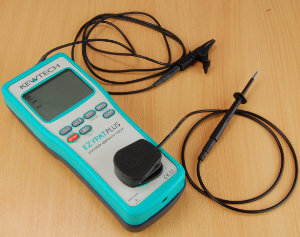 The Point-to-Point test lead connects to the 13A socket on the PAT instrument. It is used along with the standard PAT instrument test lead to measure the resistance of the protective conductor between two points.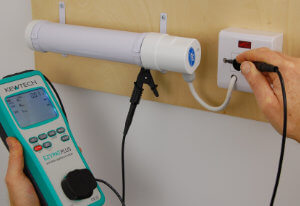 A point-to-point test is carried out in the same way as a standard earth continuity test, but rather than plugging the appliance into the test instrument, the test lead is used to complete the circuit by connecting to the earth on the supply. The test instrument lead is attached to the earthed metal on the Class I appliance case. The point-to-point lead is then connected to a suitable earth point on the supply side, such as a screw on the accessory face plate, as shown in this example. The resistance of the protective conductor between these two points can then be measured.