32A Extension Lead Adaptor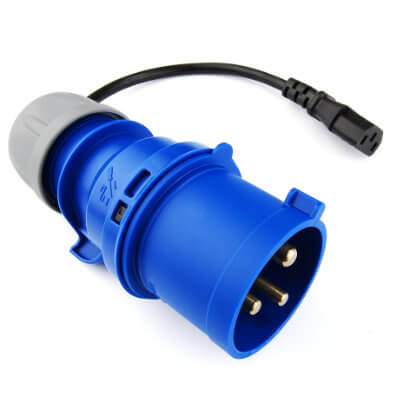 £26.40
Inc VAT
£22.00Exc VAT
The extension adaptor allows extension leads with blue 32A connectors to be tested. The extension adaptor connects the socket/coupler end of the extension lead to the IEC connector on the PAT tester. This creates a circuit enabling the earth continuity, insulation resistance and polarity tests to be carried out. The extension adaptor is intended to be used with the 32A appliance adaptor. Both adaptors are also available together as a 32A adaptor kit.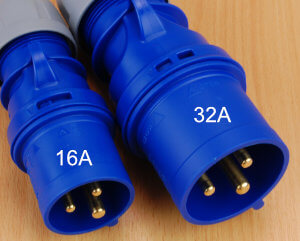 The blue colour coding is designated for equipment operating at voltages between 200 and 250V. Blue industrial connectors are commonly used in factories, workshops, agriculture, theatres, and the event industry. Industrial connectors are also widely used for outdoor power applications where protection against the elements is required, such as in the marine and leisure industries.
Industrial connectors are available in 16A, 32A, 63A and 125A sizes, but 16A and 32A are the most often encountered whilst PAT testing. We also have a 16A extension adaptor available.
These adaptors are constructed with BS EN 60309 industrial connectors made by PCE, a leading manufacturer of high quality connectors based in Austria.