16A & 32A 110V Adaptor Kit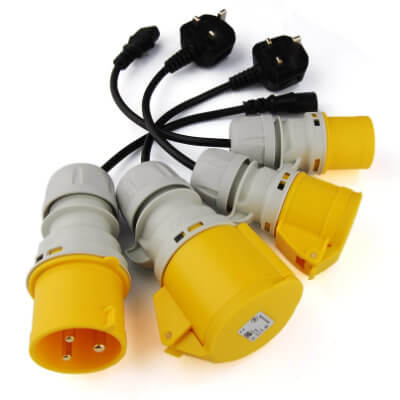 £66.00
Inc VAT
£55.00Exc VAT
Adapter kit for testing 110V equipment and 110V extension leads fitted with either standard 16A or the larger 32A yellow industrial plugs & sockets. This 110V adapter set is suitable for use with all PAT testers that have a standard 13A socket and IEC extension lead connector.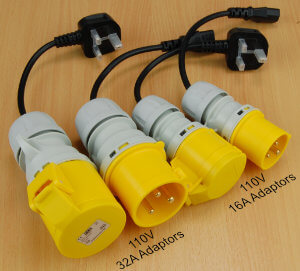 110V 16A Appliance Adaptor
110V 16A Extension Lead Adaptor
110V 32A Appliance Adaptor
110V 32A Extension Lead Adaptor
These adaptors are constructed with BS EN 60309 industrial connectors made by PCE, a leading manufacturer of high quality connectors based in Austria.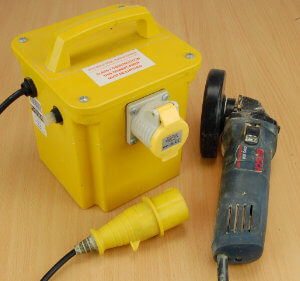 Yellow industrial plugs and sockets are typically used for 110V power tools and other electrical equipment on construction sites in the UK. 110V transformers have a split phase with a line to earth voltage of just 55V. This reduced voltage is significantly safer than the standard 230V mains supply.