Safe Isolation Course
Our safe isolation course covers the safe systems of work and procedures for identifying, isolating, proving dead and locking off electrical circuits for maintenance or repair. The Electricity at Work Regulations requires the isolation of electrical equipment before installation or maintenance is carried out. We regularly run a half-day safe isolation course at Cambridgeshire training centre. We can also organise a course at your site. As well as being convenient, this often works out as the best value option if you have several people to train. We bring everything needed to run the course including training rigs and a variety of test equipment and locking off devices.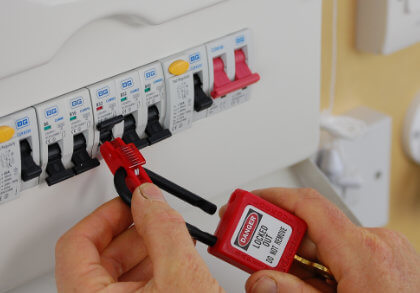 Who should attend?
The course is mainly aimed at non-electrical trades to provide them with the necessary skills to be competent in safe isolation procedures. Typical examples where safe isolation is required to work with electrical installations safely include: maintenance staff replacing a broken socket, an engineer carrying out maintenance on an air conditioning unit, an alarm installer making a connection to a fused spur, or a PAT technician carrying out the inspection and testing on fixed electrical equipment.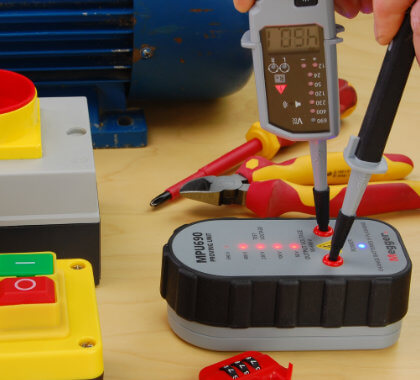 Course Outline
Legal Requirements
Electrical Safety Awareness
Safety Measures
Documentation
Test Equipment Requirements
Locking Off Equipment
Safe Isolation Procedures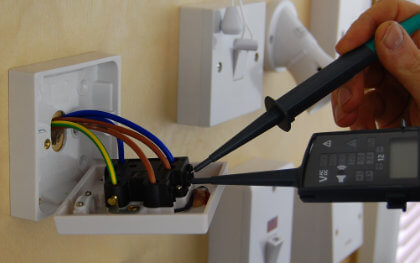 Assessment
Students will receive a certificate of competence following a practical assessment where they will be required to demonstrate that they can safely and effectively isolate and reconnect an electrical circuit.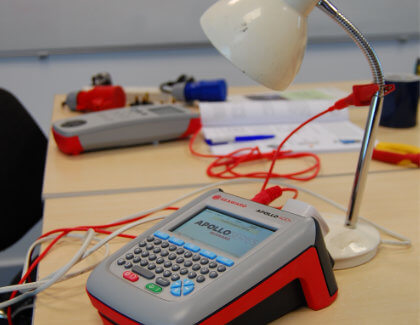 Combined Training
We can also combine a safe isolation course with our onsite PAT Competent Person course. Please contact us for further details.