Back to Blog Articles
3 Product recalls you need to know about
Research by Electrical Safety First estimates there are around 4 million recalled electrical appliances still being used in UK homes and businesses. The average success rate of a product recall is just 10% to 20%. There over 1 million untraced appliances from just three product recalls by Bosch, Beko, and Hotpoint.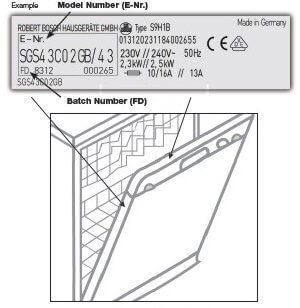 Bosch Dishwashers
In July 2011 Bosch issued a product recall for 632,000 dishwashers that were manufactured between 1999 and 2005. 443,000 of these still haven't been traced. Bosch dishwashers have caused at least 410 fires.
The Bosch dishwasher recall also includes models sold under the Neff and Siemens brands. All affected models have a batch number are within the range FD 7901 to FD 8504.
www.repairaction.co.uk/bosch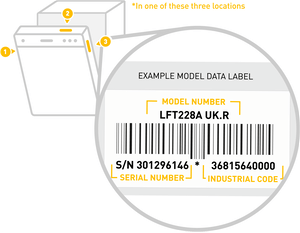 Hotpoint Dishwashers
In April 2013 Hotpoint recalled 283,000 dishwashers. Affected models are FDW20, FDW60, FDW60A. Hotpoint report that there have been at least 38 fires related to these machines. In November 2013, a further recall was issued for models DWF30, DWF31, DWF32, DWF33, DWF34, DWF35, DWF37, and DC26. In July 2014 Hotpoint announced a further recall of an additional 330,000 dishwashers. This recall affects models: FDW70, FDW75, FDW80, or FDW85A with a serial number between S/N 50401 and S/N 80531. This recall also includes dishwashers sold under the Indesit brand.
www.hotpointservice.co.uk/appliances/dishwashers/safety-notices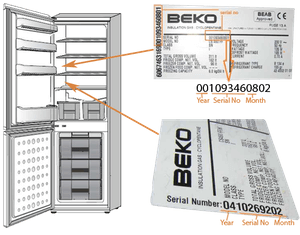 Beko Fridge freezer
In 2011 Beko recalled 492,000 fridge freezers. 294,000 of these have still not been traced. London Fire Brigade warns that they have caused dozens of fires, leading to the death of one man. This recall covers more than 37 models that were manufactured between January 2000 and October 2006. The first 2 digits of the serial number on the rating plate give the year of production. If serial number begins either: 00, 01, 02, 03, 04, 05, or 06 you should check the Beko website for further details.
refsafety.beko.co.uk